CLIENTS INCLUDE

Ace & Tate, Afura Store Amsterdam, Centraal Museum, Club L' Avenir, Hatter Agency, Hearsay, Jesper Boot, Joost Termeer, Kevin Osepa, Knit-ted Essentials, Redwing Amsterdam, Sample Eyewear, Studio Koto, Tatami Homes, Tenue de Nîmes, Tenue., Tommy Jeans, The University of the Arts Utrecht, VBCN and Westergas
CLIENTS INCLUDE

Ace & Tate, Afura Store Amsterdam, Centraal Museum, Club L' Avenir, Hatter Agency, Hearsay, Jesper Boot, Joost Termeer, Kevin Osepa, Knit-ted Essentials, Redwing Amsterdam, Sample Eyewear, Studio Koto, Tatami Homes, Tenue de Nîmes, Tenue., Tommy Jeans, The University of the Arts Utrecht, VBCN and Westergas
NO THING—NESS
Book design by HouseTMM
— 2020
No Thing-Ness is a photobook that revolves around the gaze. Objects or situations become something when they're looked at or when they are captured by a camera. The book is devided into two sections. One displaying all the photo's without any graphic interference. The second repeating the first in black and white serving as an archive with info.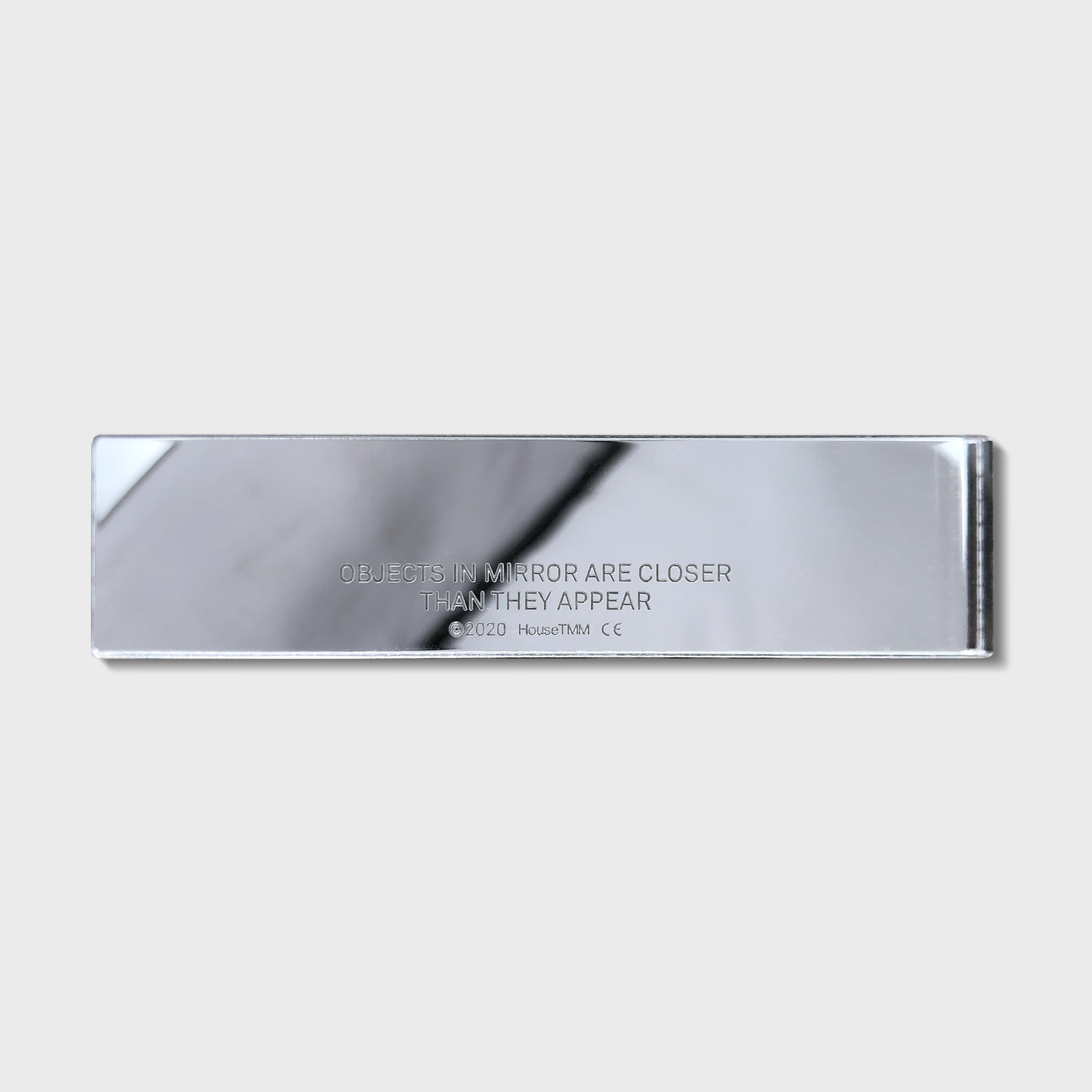 OBJECTS IN MIRROR
Product design by HouseBUBLISHING©
— 2020
Objects in Mirror is a 100 x 25 mm sized mirror that acts as a self reflecting tool designed to confront yourself. The mirror comes with a disclosed form with information and can be easily mounted at home.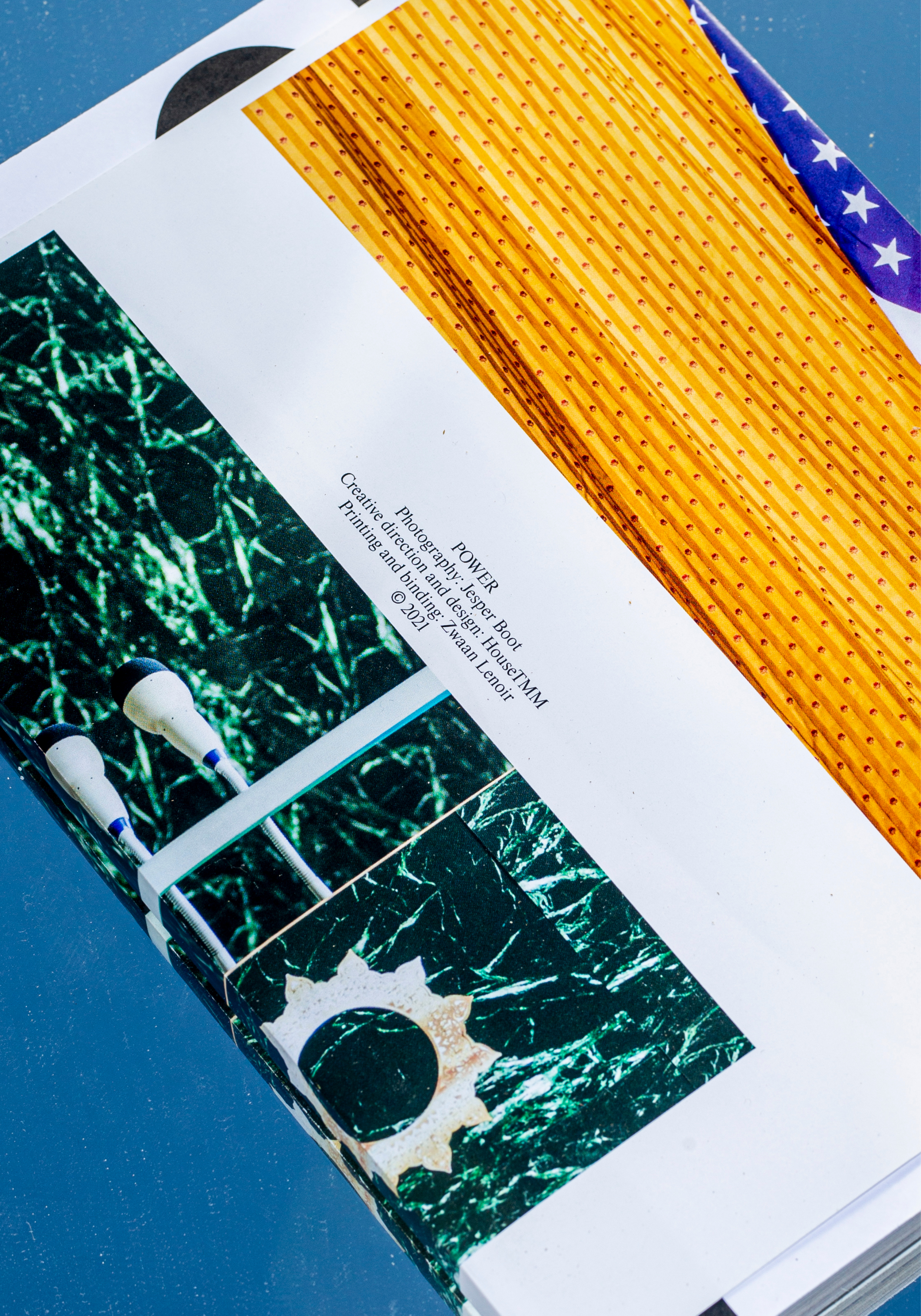 POWER by Jesper Boot
Photobook by HouseTMM — 2021

What does power look like? POWER researches the constructed political image of the leaders of today. HouseTMM brought this extensive series of photographs together in a photobook that tells the story of political images through Jesper's photographic practice.
SAMPLE EYEWEAR
Identity design by HouseTMM
— 2020
Sample Eyewear is a new Madrid based brand that produces high quality sunglasses. The brand focussen on the production proces and wants to give the consumer a more detailed look at the craft of making a pair of well designed glasses. Each model is named 'Test'. Test 1, 2, 3 and 4. The glasses come with a production sheet with accurate sizes and production details
THE COLD EMBRACE
Poster design by HousePUBLISHING©
— 2020
The Cold Embrace is a double sided typographic poster that juxtaposes the phrases 'The Cold Shoulder' and 'The Warm Embrace'. The design can be read starting at the top or at the bottom and is printed on two sides of a thermal blanket.
SINS 'N' PAINS
Lookbook by
WHATCHAMACALLIT
— 2019
Lookbook for Croatian clothing brand SINS'N'PAINS. Their brand and the book are a reflection on commerce within the fashion industry. The book is a collection of posters that are unbound and can be arranged by the user. Holding them together is one single handle inspired by classic plastic shopping bags.
CLUB L' AVENIR
Identity design, art-direction & branding — 2019

Club L' Avenir is an Amsterdam based womens clothing brand. For 2020 and their upcoming collections Club needed a new identity and language suiting their vision. A logo system to apply in different scenarios. From clothing labels to campaign posters.

ROSE IS A ROSE ESSAY
Publication design — 2017

A visual essay on form and other things beyond reason. 'Rose is a Rose' is a collection of small stories and thoughts on aesthetics, form, beauty, vision and desire. Aspects of design beyond reason.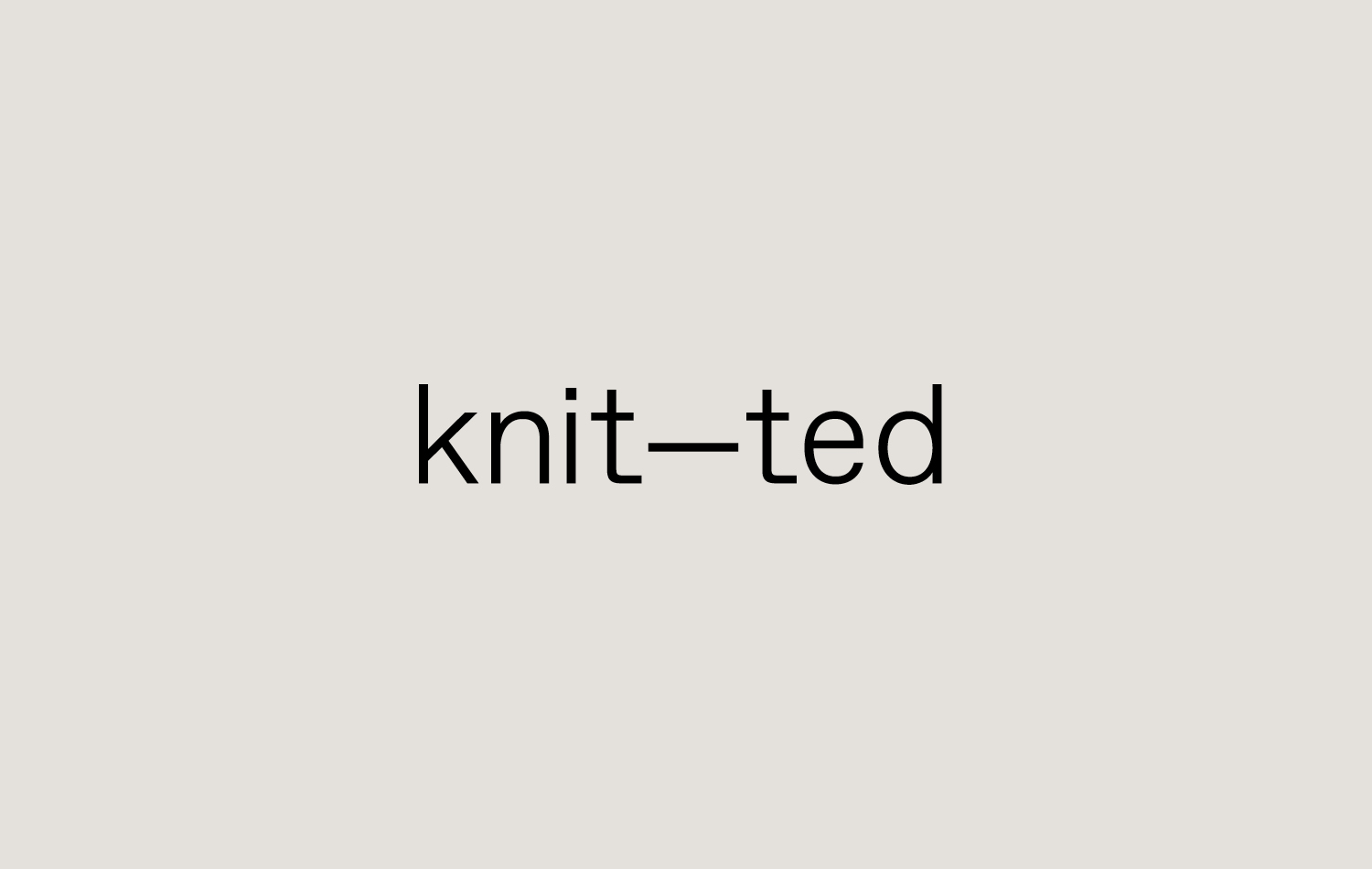 KNIT-TED ESSENTIALS
Identity design and website by HouseTMM
— 2020
Visual identity and rebranding for Amsterdam based fashion label Knit-ted. A brand focussed mostly on knitted garments for women. The rebranding introduced a completely new online shop.
ALMA HOUSE
Identity design & branding — 2018

Alma or 'soul' is a small studio located in Amersfoort that organizes everything from exhibitions to dinner parties. Besides that it can be used for business meetings. Offline and online identity consisting of posters, cards, signing, flags and website design.

TENUE DE NÎMES
Newsletter design 2019

Weekly newsletters for global retailer Tenue de Nîmes. Identity design by ...,staat.
POLITE FICTIONS
Book design for Suzanne Schols by
HouseTMM
— 2020
Polite Fictions examines gifting rituals in the diplomatic arena, wherein gifts once had the power to initiate negotiations, ease tensions or send subtle messages.
NO SUBJECT
Identity & poster series with Mischa Appel — 2018

No Subject is a music event at EKKO Utrecht without a particular subject. Each edition has a distinct new vibe without a clear subject. The identity is exactly that. Abstract materials, colors and objects take center stage. Anonymous objects transformed into abstract beings. Held together by a framework of typography.

RECEIPT TOTEBAG
Product Design — 2019